Discover Savings and More
Welcome to the
Choose the support you need
The U-DemandTM Relief Suite is like a personal concierge that provides the support and resources you need to help you get your UBRELVY prescription.
Affordable relief for as little as $1 per pill*
You may be eligible to pay as little as $10 per prescription with the U-Save Card—that's just $1 per pill.
How to Start Saving
There are two ways to get or activate your U-Save Card:
*Patient out-of-pocket costs may vary. Terms and Conditions apply. This offer is only valid for commercially insured patients. Offer not valid for patients enrolled in Medicare, Medicaid, or other federal or state healthcare programs. Please see full Program Terms, Conditions, and Eligibility Criteria.
†Standard data charges may apply.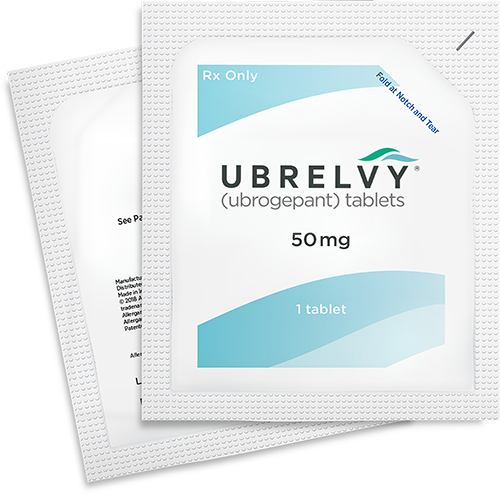 Talk to a Healthcare Provider:
On-Demand Access
Answer a few simple questions.

Connect directly to a licensed healthcare provider or schedule an appointment at your convenience. A fee is charged by UpScript.

If a prescription is written, you can pick it up at a local pharmacy you choose.
Locate a Healthcare Provider Near You
Use the American Migraine Foundation directory to find a healthcare provider in your area who may be able to help. Click below to start your search.
Before your appointment, fill out this conversation starter so you're prepared to discuss what's working or not working with your current treatment plan.
A real person to answer real questions
Talk to one of our live representatives who can answer your questions about insurance coverage, cost, and other questions you may have about UBRELVY.
Call U-Concierge:
1.844.4.UBRELVY (1.844.482.7358),
Monday–Friday, 8:00 am to 8:00 pm Eastern Time.